Whether you are a buyer, a seller or a realtor, you will appreciate our streamlined services.
Here at Vanderbloemen, Fleischer & White, PLLC, we are experienced in serving as a real estate attorney for buyers, sellers and realtors in the area near Conover, North Carolina. We offer some of the most streamlined real estate services around, using a secure online portal for many of the required documents. This allows us to get the documents you need to sign to you and any other parties who need to sign them more quickly and easily and thereby streamline the closing process.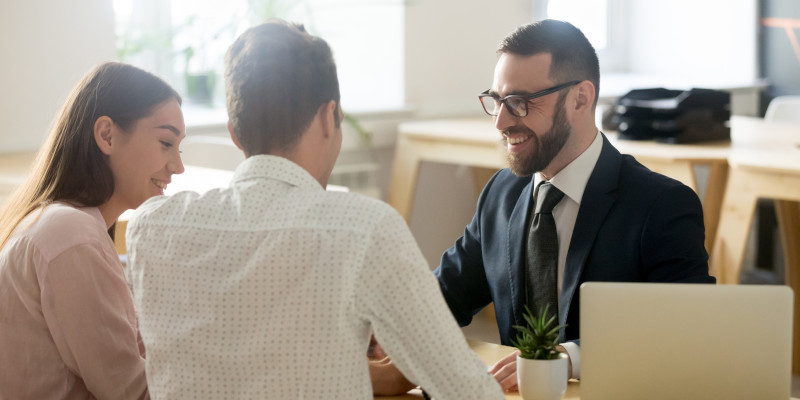 If you are thinking about buying or selling real estate in the Conover area, you don't want to have to worry about whether or not the essential legal paperwork will be done correctly and mess up your planned transaction. We have all the knowledge and experience needed to give you expert, reliable services. All your necessary documents will be in order, from the initial contract to the required title search and all your closing documents. It will all be signed as required and filed correctly, allowing you to focus on other matters, like moving out or moving into your new home.
Anyone who has dealt with real estate transactions in the past knows that the closing process can be long and tedious, but it doesn't have to be. We work hard to streamline the closing process as much as possible. Our secure online portal will ensure that your closing is faster and more convenient than the traditional closing process. When you rely on us to be your real estate attorney, you can be confident that we won't miss any steps. All you will have to do is sign the documents once we have prepared them and finalize everything. Contact us today for all your real estate attorney needs.
FAQs About Working with a Real Estate Attorney
At Vanderbloemen, Fleischer & White, PLLC, we provide the real estate law services you need to finalize any transaction. If you are planning on buying or selling a property, you will want the help of a real estate attorney. Keep reading to learn the answers to some of our most frequently asked questions about working with a real estate attorney so you can know what to expect.
Why should I hire a real estate attorney?
Buying or selling a home or other property is a major financial decision, so it's always wise to have a legal expert look over the documents to make sure everything is in order. In addition, closing a real estate transaction involves many steps, including things like performing a title search to ensure the property is legally free and clear, performing a home inspection, and more, and a real estate attorney has the right experience to coordinate everything and ensure all the steps are taken care of.
Do you have any tips for working with my real estate attorney?
When working with a real estate attorney, you should take the time to read through your purchase and sale agreement (and other paperwork) with them and ask questions to ensure you understand all the terms and conditions. In addition, always communicate with your lawyer about your concerns, changes to your schedule, and other possible issues to ensure they can adjust and keep the closing process on track.
What should I look for in a real estate attorney?
The first thing you should look for in a real estate attorney is experience, as you will want to make sure you are in good hands. Second, look for someone with whom you feel at ease and whose communication style matches yours. Third, look for an attorney with positive testimonials from past clients.
---
At Vanderbloemen, Fleischer & White, PLLC, our real estate attorneys proudly serve those in Catawba, Claremont, Connelly Springs, Conover, Denver, Granite Falls, Hickory, Hiddenite, Hildebran, Hudson, Lenoir, Maiden, Morganton, Newton, Rhodhiss, Sherrills Ford, Taylorsville, Valdese, and Vale, North Carolina.