If you are looking for a reliable real estate attorney, call our team to get the top-notch service you deserve.
If you are planning to buy or sell any property, you'll want to consult a qualified real estate attorney to make sure that everything is in order. Real estate law is a complex topic that has many thorny regulations, so it's always wise to talk to an expert who has the right experience to help you complete all the necessary steps. Our team at Vanderbloemen, Fleischer & White, PLLC is here to help you with all your real estate law needs and answer any questions you might have.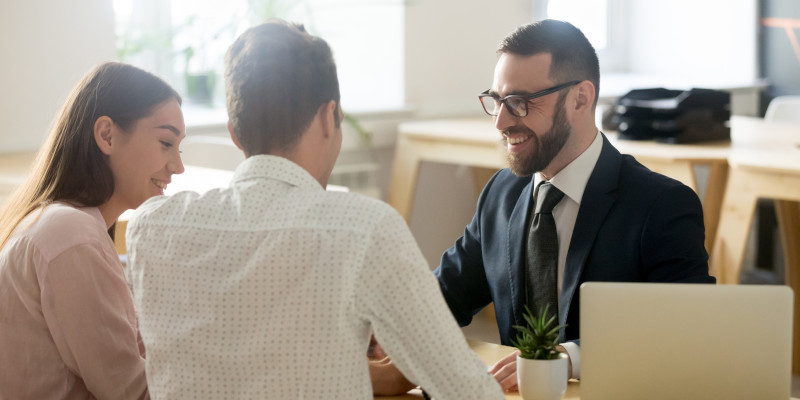 Real estate transactions involve a seemingly endless stream of paperwork, and it's usually tough to keep up with everything without a trained attorney to support you. Fortunately, our team is here to provide that support–we'll review every form, contract, and title search, and we'll make sure that any additional paperwork is signed and filed correctly. With our team to serve as your real estate attorney, you won't have to worry about missing any of these key steps but can instead simply sign on the dotted line to finalize the sale. Our team understands that the closing process of any real estate sale is often lengthy and tedious, so we have also taken steps to streamline the process so that you can get it done faster and with greater convenience.
We are proud to serve the Hickory, North Carolina community, and we want to help you get the best results from your real estate dealings. If you are looking for a real estate attorney you can count on, just give us a call.
FAQs About Working with a Real Estate Attorney
When you want to work with a real estate attorney, turn to our law firm. At Vanderbloemen, Fleischer & White, PLLC, real estate is one of our law firm's areas of practice, and we have answered some common questions we receive about our related services below.
What does a real estate attorney do?
A real estate attorney is a professional who works on legal matters related to property, including the leasing, selling, buying, and developing of real estate. As real estate attorneys, our primary role is to provide guidance and representation to our clients who are involved in real estate transactions.
Can you help me close on a new home?
If you are getting ready to close on a new home, we can act as your legal representative during the closing process. We will review all documentation, answer any questions you have about legal matters related to the sale, and attend the closing with you to protect your legal interests.
How do you make real estate transactions go smoothly?
We make communication with our clients a top priority. Work with our law firm, and we will always be available to answer your questions and provide additional information about your transaction.
Why should I hire your law firm?
We have extensive experience working on real estate matters, and we are known for the professional and thorough way we handle real estate transactions. Our goal is to make your life easier when you team up with our law firm.
How do I set up a consultation?
Contact one of our offices today to set up a consultation to discuss your real estate matter.
---
At Vanderbloemen, Fleischer & White, PLLC, our real estate attorneys proudly serve those in Catawba, Claremont, Connelly Springs, Conover, Denver, Granite Falls, Hickory, Hiddenite, Hildebran, Hudson, Lenoir, Maiden, Morganton, Newton, Rhodhiss, Sherrills Ford, Taylorsville, Valdese, and Vale, North Carolina.