We can assist you with preparing a power of attorney document for financial and/or medical purposes.
The idea behind a power of attorney is to give someone the authority to act on your behalf. It can be used for a wide variety of situations and tailored to what responsibilities you want to trust someone else to undertake. At Vanderbloemen, Fleischer & White, PLLC, we take the time to explain to you the legal aspects related to the type of power of attorney needed for your situation. The two main types are general powers of attorney and medical powers of attorney, also referred to as health care powers of attorney.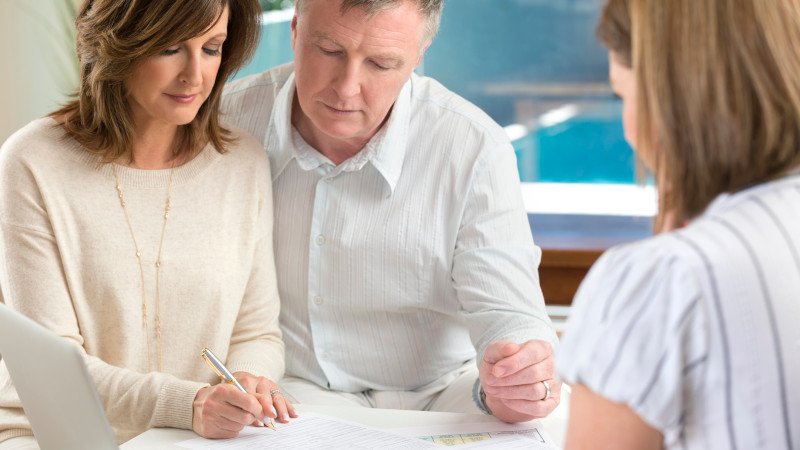 A general power of attorney gives the appointed person the power to handle your financial matters if you are unable to do so. It outlines which duties they are allowed to perform and under what circumstances. A medical power of attorney is someone you agree can make medical decisions for you if you cannot voice your wishes for yourself. You do not have to appoint the same person for both financial and medical.
Neither type of power of attorney is something you should enter into without full comprehension of the responsibilities and authority you are bestowing on someone. We can also assist you with revoking a power of attorney should you decide to change who you wish to name or otherwise change what was contained in the original document.
If you would like to meet with us at our Hickory, North Carolina office to learn more about what a power of attorney is and get started on preparing this important document and other estate planning documents, don't hesitate to reach out to us.
FAQs About Powers of Attorney
One of the things that we at Vanderbloemen, Fleischer & White, PLLC get asked about the most is powers of attorney. There are many common misconceptions surrounding this term, so our team has put together a list of frequently asked questions to help shed some light on the matter.
What is a power of attorney?
A power of attorney is a type of legal document that is used to give someone the authority to make decisions on behalf of someone else. The person who signs the document delegating their authority is called the principal, and the person receiving the authority is called the agent. In the event that the principal becomes incapacitated or otherwise unable to make decisions for themselves, their agent can step in to decide for them.
What types of authority can a power of attorney grant?
A power of attorney can be used to give your agent a wide variety of legal powers, including the authority to do some or all of the following:
Manage your property
Manage your money
Take care of your taxes
Invest your money in stocks, bonds, or mutual funds
Operate your small business
Make medical decisions
And more

Depending on your needs, you can grant your agent broad legal powers or keep the scope of their authority narrow. You can also appoint different agents to make different types of decisions—for example, you can give your business partner the power to manage your company, but give your spouse the power to make medical decisions for you.
---
At Vanderbloemen, Fleischer & White, PLLC, we can create power of attorney documents for those in Catawba, Claremont, Connelly Springs, Conover, Denver, Granite Falls, Hickory, Hiddenite, Hildebran, Hudson, Lenoir, Maiden, Morganton, Newton, Rhodhiss, Sherrills Ford, Taylorsville, Valdese, and Vale, North Carolina.
Similar Services We Offer: