If you need an attorney to help you with real estate, estate, or family law, just give us a call.
In our experience here at Vanderbloemen, Fleischer & White, PLLC, many people have the idea that you only need to call an attorney when you are facing criminal charges. We are here to tell you that this is far from true–criminal law is just one type of law, and there are many other parts of the law that can affect your life in a variety of ways, such as real estate or family law. In fact, there are many everyday situations in which it's a good idea to consult an attorney, such as when you want to sell your house, make a will, or adopt a child. Our team has extensive experience in these fields, so when you need an attorney to help with such a matter, we encourage you to give us a call.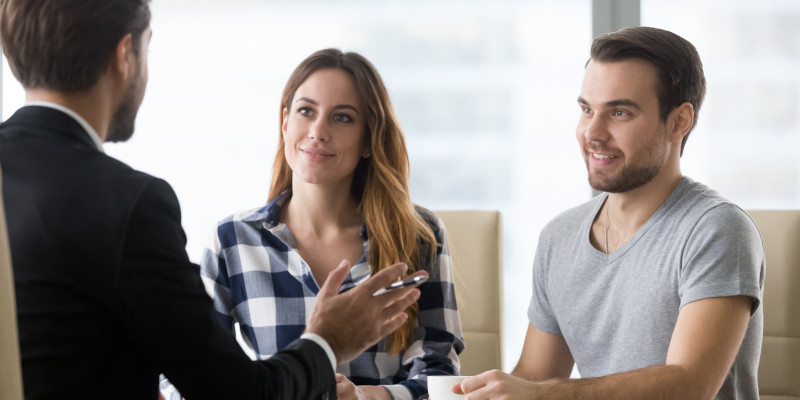 When you need an attorney, it's important to choose someone you can trust to give you the representation you deserve. This means you should not only choose an attorney with a lot of experience in their field, and you should also look for someone who has your genuine best interests at heart. After all, you will be counting on this person to help you plan your estate, buy a new home or business, finalize an adoption, etc., so it's easy to see why you need someone who will take your situation seriously and respect your feelings and wishes. Our team wants to help you do what's best for your family's future, and we will make every possible effort to secure an ideal outcome for you.
We are proud to serve the Conover, North Carolina community, and we want to help you get the representation you deserve. If you are looking for the right attorney, simply give us a call.
FAQs About Hiring an Attorney
In our experience at Vanderbloemen, Fleischer & White, PLLC, many people are confused about why and how to hire an attorney. To help make this process easier, our team has put together the answers to some of our most frequently asked questions on the subject for you to check out.
When should I hire an attorney?
There are many situations in which it's wise to hire an attorney. For example, you may want to hire an attorney to help you adopt a child, divorce your spouse, or resolve other matters of family law. In addition, you will work with a real estate lawyer to help you close the deal on a new house or commercial property. As a third example, an attorney can help you draft your will and draw up power of attorney documents to help you prepare for the future.
What should I look for in an attorney?
When choosing an attorney, first make sure the lawyer or firm has experience dealing with the type of law that applies to your situation—for example, a divorce lawyer won't be able to help you negotiate a real estate deal. Second, make sure that the attorney takes the time to understand your situation and answer your questions in a way you understand. Third, ask for references and then contact those reference to vet the attorney's skill before you hire them.
What are some red flags I should watch out for when choosing an attorney?
As you interview attorneys, watch out for the following red flags, and do not hire anyone who does any of the following: 
Offers Guarantees – Attorneys are not allowed to offer guarantees on the outcome of your case because doing so would be dishonest. If an attorney says they promise you will win your case, you should find someone else.
Provides Vague Explanations of Billing – A reputable lawyer will explain their billing structure so you know exactly how much you can expect to pay. If your attorney is vague on this point, we recommend you look elsewhere.
Returns Your Calls Late – If an attorney takes forever to get back to you or you find yourself having to pester them for information, it means they don't value you as a client, and we recommend looking for an attorney who does.
---
At Vanderbloemen, Fleischer & White, PLLC, our attorneys proudly serve those in Catawba, Claremont, Connelly Springs, Conover, Denver, Granite Falls, Hickory, Hiddenite, Hildebran, Hudson, Lenoir, Maiden, Morganton, Newton, Rhodhiss, Sherrills Ford, Taylorsville, Valdese, and Vale, North Carolina.
Similar Services We Offer: