If you need an attorney to help you with family, estate, or real estate law, you can turn to our team to get the top-notch services you are looking for.
While popular media can make it seem like attorneys only work on criminal trials, the truth is that attorneys can help you with a wide variety of legal situation. There are many different areas of the law, and no attorney can possibly cover them all, so instead they typically practice just a few, such as family law, estate law, and real estate law. The three legal areas that we just listed are the areas that our team at Vanderbloemen, Fleischer & White, PLLC practices in, and we are here to help you with any legal issues that fall under this umbrella.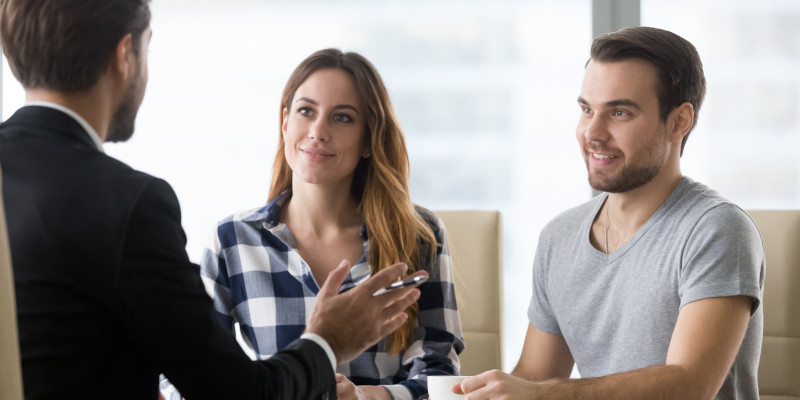 Our team has extensive experience in the legal system, and you can count on our attorneys to help you navigate its intricacies. Whether you need an attorney to help you finalize the purchase of a house, negotiate the terms of a divorce, or establish power of attorney, you can turn to our team to get the knowledgeable, reliable legal services you are looking for. We will take the time to fully understand your situation so that we can help you do what's best for your needs.
If you are in the Newton, North Carolina area and are looking for an attorney to help you file for divorce, adopt a child, create a will, or close the deal on a house, you can turn to our team to get the assistance you need. We encourage you to give us a call to learn more about how we can help you and set up an initial consultation.
FAQs About Hiring an Attorney
If you need an attorney, you may not know where to start or what to expect, especially if this is your first time working with a legal professional. Below are some questions we frequently receive about working with an attorney and their answers.
When should I hire an attorney?
You should hire an attorney whenever your finances, reputation, or overall wellbeing are at risk due to a legal situation. Hiring an attorney can help you navigate the impending process and protect your best interests.
What areas of law do you practice?
Our law firm practices family law, real estate law, and estate planning law. Whether you want to create a will or need help with a child custody arrangement during the divorce process, our attorneys can provide compassionate, helpful legal service.
What information should I present to my attorney?
Any information or documentation that is helpful or relevant to your case should be submitted to your attorney for review. When you work with us, we will let you know what kinds of documentation and information we would like to get from you.
How long does it take to resolve a case?
This depends on the case. Although some legal situations resolve in as little as a few weeks, others take months to come to a resolution.
How do I set up a consultation?
Set up a consultation with an attorney from our law firm by reaching out to us directly. We look forward to talking to you and discussing your legal needs.
---
At Vanderbloemen, Fleischer & White, PLLC, our attorneys proudly serve those in Catawba, Claremont, Connelly Springs, Conover, Denver, Granite Falls, Hickory, Hiddenite, Hildebran, Hudson, Lenoir, Maiden, Morganton, Newton, Rhodhiss, Sherrills Ford, Taylorsville, Valdese, and Vale, North Carolina.
Similar Services We Offer: