We can make sure you have the necessary documents in place to protect your assets and your loved ones.
Estate planning is essential to the long-term wellbeing of your loved ones and an important protection of your hard-earned assets. Even if the notion feels a bit uncomfortable, it is an essential part of making sure that your wishes are documented and in place so that there is no uncertainty. If you are looking for an estate planning attorney in or near Conover, North Carolina, call us at Vanderbloemen, Fleischer & White, PLLC. We can help guide you through the estate planning process and make sure you have all the necessary documents in order to make sure your final wishes are clearly stated and honored by others.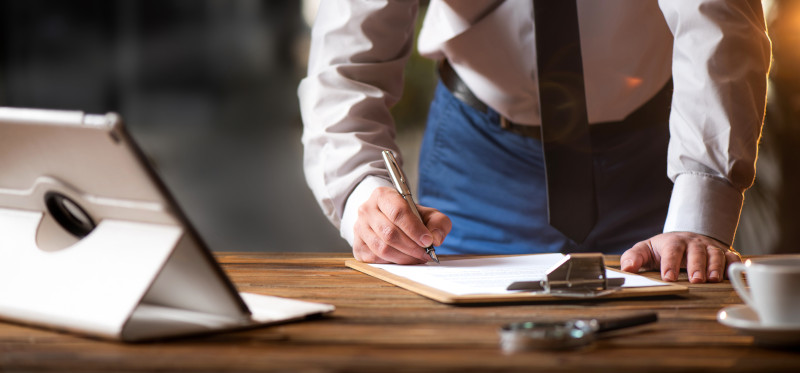 As an experienced and established estate planning attorney, we can help you with all types of estate planning needs, including:
Last will and testament: Everyone should have a last will and testament in place. This document can help distribute your assets according to your wishes after your passing.
Trust formation: Trusts can be established while you are still alive, or they can be established at your passing. Forming a trust allows you to have greater control over how and when your assets are paid to beneficiaries.
General power of attorney: If you were injured or ill and couldn't make decisions for yourself, designating another person with general power of attorney allows them to speak on your behalf.
Medical power of attorney: If you were ever unable to communicate your own wishes about possible medical procedures, someone with medical power of attorney could speak on your behalf.
If you need an estate planning attorney in the Conover area, we can help put all your legal, health and financial plans in place and make sure you have the peace of mind that comes from knowing everything is in order. Call us today.
Common Questions About Estate Planning
Part of planning for your future involves putting together an estate plan that outlines your wishes for after you pass away. Our law firm can help you with all phases of this process, and we have answered some common questions we receive from our clients about estate planning below.
Why is estate planning important?
Unless you have prepared a will and other estate planning documents before your death, the distribution of your assets could be left up to laws in your state. Outlining your wishes beforehand can prevent this and also reduce conflict among your family members.
When should I make a will?
Almost everyone should have a will. We recommend making a will if you have children, own a home, or own significant assets.
What kind of documents can you help me create for my estate plan?
We can help you create several documents to include with your estate plan. Some of these include a last will and testament, general power of attorney, and medical power of attorney. We can also help you set up a trust.
Why should I work with your law firm?
Our law firm is a trusted, reliable source for estate planning services. We will listen to your needs during the process and help you put together an estate plan that effectively reflects your wishes.
How do I start the estate planning process?
If you are ready to revise your estate plan or start your estate plan from the beginning, contact our law firm today to set up an appointment.
---
At Vanderbloemen, Fleischer & White, PLLC, our estate planning attorneys proudly serve those in Catawba, Claremont, Connelly Springs, Conover, Denver, Granite Falls, Hickory, Hiddenite, Hildebran, Hudson, Lenoir, Maiden, Morganton, Newton, Rhodhiss, Sherrills Ford, Taylorsville, Valdese, and Vale, North Carolina.