Peacefully end your marriage with the help of our law firm.
When you decide to end your marriage, you have the option to seek an uncontested divorce. In an uncontested divorce case, both parties simultaneously agree to end their marriage and the case does not move forward to litigation. To file an uncontested divorce, you must meet these two conditions: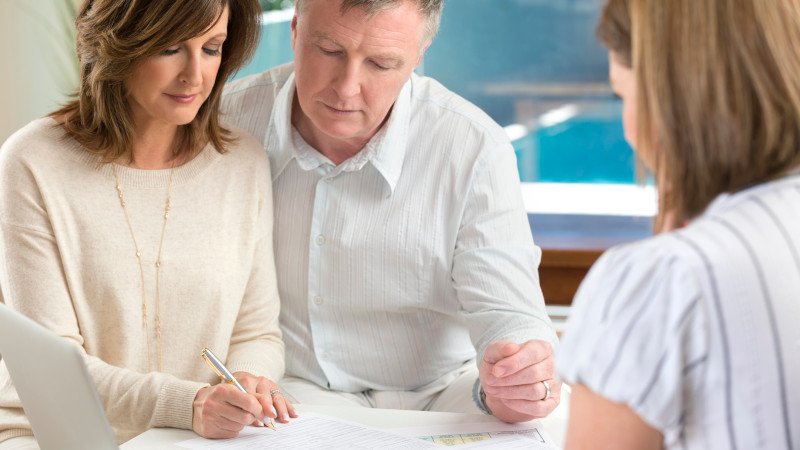 You must not have any financial disputes with your spouse relating to child custody, alimony, or another issue.
You must both agree to the divorce – both you and your spouse must show up to all divorce proceedings.
Choosing us at Vanderbloemen, Fleischer & White, PLLC as your uncontested divorce lawyer can streamline the divorce process, lower court costs, and allow you to finalize your divorce faster than if you went to court. Although most divorces do involve some level of conflict, filing an uncontested divorce limits the number of opportunities for disagreements to arise during the process.
Our law firm will help you come to an agreement about all the issues involved in your divorce. For example, your uncontested divorce lawyer can help you create a plan for sharing custody, the amount and duration of child support, the amount and duration of spousal support, the division of all property, and the division of all debt.
Our firm understands that not every uncontested divorce in Hickory, North Carolina is the same, so we are committed to providing personalized solutions that protect your best interests. To get started on your divorce with the guidance of an uncontested divorce lawyer, reach out to us at Vanderbloemen, Fleischer & White, PLLC today.
FAQs About Working with an Uncontested Divorce Lawyer
If you are separating from your spouse, our team at Vanderbloemen, Fleischer & White, PLLC is here to help. We have extensive experience in uncontested divorce, and we can help guide you through the process from start to finish. Below, we have put together a few of our most frequently asked questions on the topic for you to check out.
What is uncontested divorce?
When a couple decides to get divorced, the separation can be either contested or uncontested. In a contested divorce, the individuals disagree on important issues like property division and child custody, and they must work out these disagreements with the help of their lawyers. In an uncontested divorce, the individuals agree on these major issues, which means they can wrap up the paperwork and finalize the divorce faster.
Why should I hire an uncontested divorce lawyer?
In some states, you can file for divorce without the aid of a lawyer. However, our team recommends that you speak to an uncontested divorce lawyer anyway, as divorce is a complex legal process, and it's a good idea to have an expert ensure that everything is filed correctly. In addition, an uncontested divorce lawyer will look over the divorce agreement and help ensure that it is fair to both parties. On top of that, having a lawyer on your side will help you in the event that you and your spouse turn out to disagree on a major issue after all, or if tension arises during the proceedings.
Why should I choose you for my uncontested divorce needs?
Our team has the right experience to help you minimize conflict during your divorce proceedings, and we will make sure you can come to an agreement that satisfies you both and finalize the divorce as soon as possible.
---
At Vanderbloemen, Fleischer & White, PLLC, our uncontested divorce lawyers proudly serve those in Catawba, Claremont, Connelly Springs, Conover, Denver, Granite Falls, Hickory, Hiddenite, Hildebran, Hudson, Lenoir, Maiden, Morganton, Newton, Rhodhiss, Sherrills Ford, Taylorsville, Valdese, and Vale, North Carolina.